The Smash the Pumpkin Project is an online self-development course which is designed to gently lead you into a place where you believe in yourself again.
As you work through the course you will learn how to trust in your own abilities.
A series of challenges will be emailed to you over the length of the course which will help you to identify what excites you and encourage you to step outside of your comfort zone.
Over the following months (the full course lasts for ten months) you will make gradual changes to your life. You will build self-confidence, self- esteem and make a new circle of friends and you will learn how to become more assertive and to stand up for yourself.
The Smash the Pumpkin Project is constantly evolving to suit the needs of every client and is now available with various levels of engagement so that you can choose the best one to suit you.
The gentle pace will see steady results.  If you know that you work best with some personal encouragement you can sign up for the course plus additional monthly one-to-one progress sessions.
A fast-track programme will soon be released and a one month trial is also available if you are still a little unsure if this is the right course for you. And if you would prefer to chat with me before making a decision I am always happy to speak with you first.
Take a look at the drop down menu options for more information or Click here to go to the payment option page and to read the Frequently Asked Questions.
NOTE:  The course was originally designed and delivered via my travel website over at Scarlet Jones Travels which is where it will sit for the short term and where you are being directed to now.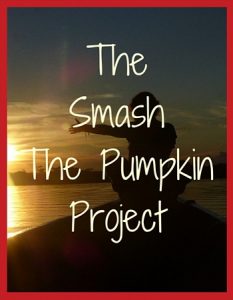 Some background about this course.
There is a correlation between the personal challenges that you will face when you travel (especially solo travel) and the level of your self-belief.
In order to grow as a person we need to gently push out of our comfort zone and keep an open and curious mind.
The Smash the Pumpkin Project combines all of these elements and can inspire you to make changes.
Believe in yourself again
I can support you on your journey to feel valued again.
I can offer advice on a wide range of topics including domestic abuse, manipulation and control and dealing with a narcissist.
Building a positive mindset, dealing with depression or anxiety and guiding you as you begin to enjoy your life again are also my specialities.
The Smash the Pumpkin Project is designed to take you out of your comfort zone and will encourage you to view your life in a different way.  You can trial the online course for one month, commit to the full ten month programme or you can contact me and receive one-to-one guidance and support on a call.
Travel heals